Executive Director's Note
RECPHEC
23 September, 2019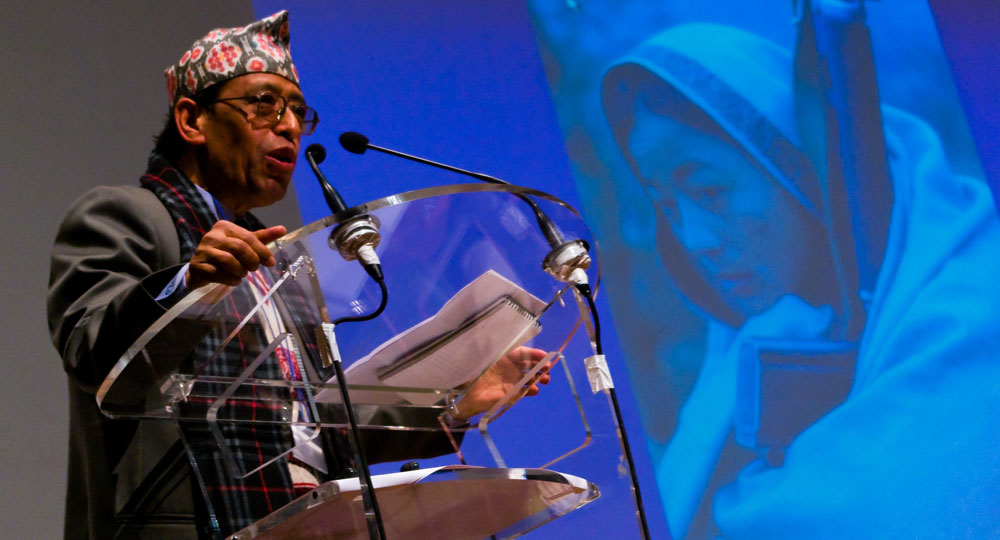 The year 2015 will be remembered in the Nepalese history for two major events: one is devastating earthquake and second is promulgation of the Constitution of Nepal. The earthquake of April 29 and March 12 made hundreds of thousands of people homeless causing more than nine thousand death with around twenty two thousands people injured severely affecting 14 districts of Nepal. This unprecedented devastation made everyone to work together to cope with this disaster. This has strengthened the unique bond of interpersonal relation between people to people without any discrimination between gender, caste, ethnic groups and economic status. The country now is moving towards rehabilitation, reconstruction and re-integration process. RECPHEC is actively involved in this process.
After more than 7 years of political exercise, the country finally got new Constitution of Nepal on 20th September 2015. This constitution institutionalized Federal Republican System. Despite of the differences with some ethnic groups, the political process under this constitution will move ahead. It is hoped that the political process under new Constitution will ultimately address these differences. It is a matter of great pride for all health right advocacy organizations that this Constitution under article 35 has committed to realize peoples right to health.
The collective effort of all state and non-state sector including NGOs have been able to meet some of the targets set in the Millennium Development Goal 2015. Learning from this collective efforts at national and global level and, also to address unfinished agenda of development, the United Nation came with another 15 years target of Sustainable Development Goal 2030. This goal will be the guiding principle in formulating future action plan.
Continuing our involvement in regional and global issue we have made our strong presence in the International Conference on Walk 21 in Vienna. Recognizing our contribution in advocacy on Pedestrian Right, the RECPHEC received "Walking Visionary Award" in this conference.
It is our pleasure to mention here that our Assistant Program Officer Ms. Manjushree Maharjan received youth scholarship to participate World Conference on Tobacco and Health held at Abu Dhabi. I, as a member of Framework Convention Alliance contributed as Nepalese civil society delegate. This conference conferred Bloomberg International Award to the Government of Nepal for its exemplary work on Tobacco Control.
At the national level RECPHEC continued its role in advocating "Peoples Right to Health" in different fora. The organization of orientation training to the representatives of all 57 Health Right & Tobacco Control District Network, it active role in different forum organised by Ministry of Health & Population and National Planning Commission, media advocacy and mass awareness programme are some of the initiatives taken in this regard. Our effort of organising "Social Audit" programme at district with public hearing on VDC budget on health are some of the community level initiatives taken this year.
In order to work directly with the community for their socio-economic empowerment we have been successfully implementing community initiated programmes in Udaypur, Saptari in the east and Gorkha in the west since last few years. Because of the devastation caused by the Earthquake, the programme modality has been changed in Gorkha focusing relief and rehabilitation of earthquake victims.
It is our pride and privilege that we have been able to further strengthen our partnership with EED/Bftw (Bread for the World-Protestant Development Service) for another 3 years affective from April 2015 with the commitment of providing 76% of budgetary requirement. We have got the responsibility to raise the remaining 24% from other sources. In the mean while we have also been able to sign agreement with Health Bridge Foundation, Canada on Livable Cities for one year beginning from August 2015 with project approval for the total of three years. RECPHEC still need to work hard to meet the resource gap.
I am very much encouraged to receive the response from our partner organizations and friends abroad for their concern, support and cooperation in our disaster relief and rehabilitation programme. The approval of Bftw to use reserve fund, the financial contribution received from Mr. Alok Mukhopadhya, Chief Executive of Voluntary Health Association of India, Ms. Shoba John former chair FCA, Mr. Richard Register from Eco City Builders have helped in implementing our disaster relief and rehabilitation programme. The entire team of RECPHEC would like to express its sincere gratitude and appreciation for their help in this critical moment.
Finally, RECPHEC would like to express heartly condolences to all bereaved family who lost their members in this devastating earthquake and pray God for the internal peace of the departed soul. Let we all stand together in the massive work of rehabilitation. We will rise again!
In human solidarity
Shanta Lall Mulmi,
Executive Director