Indigenous Health Promotions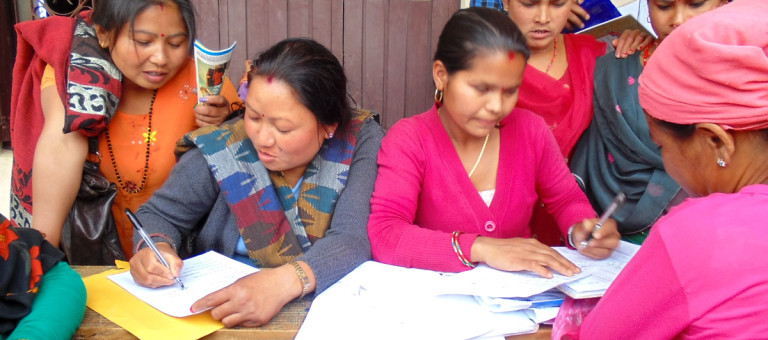 Nepal has one of the diverse geographical regions & climate. It is one of the richest countries to have more than 3000-medicinal plants species. In rural areas, people first see the indigenous health practitioner, herbalist or faith healers to cure before opting for allopathic medicines. The community beliefs on the traditional healers of their knowledge, skills & practices based on experiences of indigenous people to different cultures in the prevention, diagnosis, improvement or treatment of physical & mental illnesses. It is proven that we have many ethnic groups whom are using herbal medicine found locally.
Practices of traditional medicine or indigenous health system is vary from country to country, and from region to region, as they are influenced by factors such as culture, history, personal attitudes, philosophy and local natural environment. In many cases, their theory & application are quite different from those of conventional medicine. Traditional system of medicine has a long history. The knowledge and skill passed from generation to generation. However, scientific research is needed to provide additional evidence for its safety &efficiency.
In this regard, the stake holders should give preference to conduct research & evaluating traditional medicine, knowledge & experience to preserve their knowledge & skills. The government should encourage & educate people to use home remedies by using local available plants/herbs to have healthy life.
In Nepal, ayurveda & traditional health system of medicine has been contributing health services for decades. Ayurvedic Doctors, Vaidhya, Dhami, Jhakri, traditional healers & practitioners have played crucial role in treating people across the country besides allopathic. Despite their contribution, indigenous health practitioners have not been provided enough recognition by the government. There is weak integration of traditional health system within national health policy & there has been less involvement of academicians & stakeholders in promoting traditional health system in Nepal. Efforts should be made to streamline ayurved & traditional health system in national health system for its sustainable effect.
Study on Access of People on Ayurveda Health Institutions: Study on "People's Access to Ayurveda Health Institutions (AHI)" was conducted in 10-Zonal Ayurveda Aushadhalaya& District Ayurveda Health Centre of Nepal to investigate or assess of the current status of AHIs regarding their accessibility, efficiency & perception of general people towards AHIs.It has been found that 85% of AHIs have their own building with 46% of staffs but local people feel that the location of AHIis not appropriate. Only 50% of AHIs provide Purvakarma services. Pathology lab, x-ray, USG, ECG was not available in any institutions. National health programs like immunization, vitamin A distribution & de-worming program & services like family planning, ANC checkup & labor service were not available in any institutions. All the AHIs provided lactating mother program, senior citizen program, school health program & ORC program. Only 35.2% of patients had information about lactating mother program & 31.9% had information about senior citizen program. 73% patients are satisfied with the services provided by the AHI. Medicine provided by Department of Ayurveda is sufficient only for 3-months in average. In 90% ofAHIs, there is no timely supply of medicine.
The study recommended on infrastructure development. 24-hrs emergency service should be started. Pathology lab, X-ray, USG, ECGservices should be added for effective delivery services. Awareness programs like school health programs, free health camps are effective to increase access. Programs for elderly & lactating mother should be continued. Locally available herbs should be used for production of medicine. Coordination with other government health institutions like DHO, DPHO is needed. Government should give priority to promote this national system of medicine. Effective implementation of current policy is the need of day to increase access to AHIs.
Training Workshop on Rational & Irrational Use of Medicinal Herbs at District Level: The use of medicinal herbs is embedded in Nepalese society. This has been further justified with our religion, cultural practices & tradition. It has been noticed that locally available herbs are being used by the people since time immemorial. RECPHEC being a health right advocacy organization has been contributing to raise public voice on rational use of medicinal & also medicinal technologies through field study, sensitization workshops & mass awareness campaign. In this regard training workshop on Rational & Irrational Use of Medicinal Herbs was organized on 11thFebruary 2015 with the following objective to initiate dialogue & expand understanding on the rational & irrational use of medicinal herbs& to understand the knowledge of available local medicinal herbs. 64-representatives (M-38 F-26) of traditional healers, herbalists, Ayurveda doctors, community development workers, local herbs traders, consumers, women's groups participated in this program.
Manjib Shakya, Indigenous Herbal Practitioner& Ms. Rasmila Shakya, Botanist presented on 40-medicinal plants found in Terai region. The medicinal values of herbs, uses in diseases, uses & preparation of herbs & irrational/rational use of medicinal herbs were shared in the workshop. The Local herbs were also brought by community people & they explained about its purpose. The participants understood the harmful of self medication & contra-indication of the herbs. The participants also showed their interest to plant at least varieties of medicinal herbs in their kitchen garden. Participants raised about market situation & government policy for farmers.
Training Workshop on Home Remedies &Identification of Local Herbs:Training workshop on home remedies was conducted in Fattepur in Saptari district on 12thFebruary 2015. 92-participants from traditional healers, ayurvedic doctors, community development workers, local herbs traders, consumers, women's groups of which 40-female participants participated in the workshop including representatives from 6-HRTC district network.
Interaction were taken place in other medicinal plants & fruits found in terai region & ginger, garlic, coriander, mints, turmericetc which are used every day in the kitchen. Medicinal values, use of 5-parts of the plants, cure of diseases, dosage etc& uses of local herbs as primary treatment in rational way were also discussed. Participants gained knowledge of contra-indication & doses of herbs & its side effects.Participants committed to plant at-least 5-home herbs in their kitchen garden& home remedies will be documented.
Training Workshop on Traditional Care &Treatment of Uterine Prolapse as First Aid to Local Communities(Saptari district): Uterine prolypse is one of the major problem of maternal and women's health. It can be prevented& cured at early stage. RECPHEC has been working & advocating women's health & traditional system of health.
Considering this, RECPHEC organized uterine prolapse campaign from 10-12 February 2015 at Fattepur. 200-women's went through health screening & gynecologist check & forwarded as needed for further diagnosis, treatment, using ayurvedic medicine.Among 200-women 125 were treated using ayurvedic medicine. 22-women having 2nd & 3rd degreewere inserted ring pressary. The traditional home remedies medicines were provided to all patients suffering from gastritis and uterine prolapse.
The team also referred 36-women patients for follow-up in health campaigns or other health centers for examination & treatment which have third degree prolapse & also diagnosis with chronic STI infections, urinary bladder& rectum prolapse.During this, patients were counseled on health care, sanitation, hygiene, exercise to prevent uterine, urinary bladder & rectum prolapse.200-women were provided with practical training for prevention & management their health.They were also trained on keggal exercises to prevent uterine prolapse. Likewise,separate health education was given to 325-young girls on uterine prolapse & exercises including keggal to prevent uterine, urinary bladder prolapse.
RECPHEC organized follow-up health camp from3-4th March 2015 at KanchanpurVDC, Saptari in association with Mara-Mosco INGO. Total 38-women were checked by doctors & health personnel, among them 9-women were referred for uterus removal with the support of Mara-Mosco, Kanchanpur, Saptari district. The women were divided into 2-groups &taken to Siraha for operation, which was successfully conducted in 9th&12 March 2015.
Health Camp (Gorkha district) :Uterine prolapse campaign was also conducted in Taklung-2 Gorkha from 24-26th March 2015. 275-women's went through health screening & after check up forwarded as needed. Among 275-women 225- were treated using ayurveda medicine. 58-women having 2nd & 3rd degree & 6-women having 4th degree were inserted ring pressary.
All patients were provided traditional home remedies medicine suffered from gastritis & uterine prolapse as prescribed by health personnel. 54-women patientswere referred for follow up in health campaigns or visit health centre for checkup that have third degree, onward prolapse & also diagnosis with chronic STI, infections & some have uterine cancer etc.
During this camp,women were counseled onwomen's health& sanitation, hygiene, Keegal exercise & postures to prevent uterine, urinary bladder & rectum prolapse.275-women were trained to prevent their health staying hygienically. Around 65-young girl's students were also included in the orientation program for more information on uterine prolapse.
RECPHEC is one of the very few organization of Nepal, which has successfully conducted Health Camp specially on treating "Uterine Prolapse throught "Indigenous Health System.
Interaction Session on Rational Use of Medicinal Herbs: National Workshop on Rational Use of Medicinal Herbs was organized on 10th March 2015 with the objective to initiate dialogue & expand understanding on the irrational use of medicinal herbs; to understand the extent of self-medication of medicinal herbs by the consumer & understand the role of government in use of medicinal herbs for advocacy
69-Representatives (M-45 F-24) from different institutions & organization as traditional healers, ayurvedic doctors, botanists, policy makers, community health workers, lawyers, researchers, consumers & development workers participated in the workshop. The government policy in medicinal plants & use of herbal medicine were discussed. The information was presented by expert/resource person on market & endangered medicinal situation on different herbs which can be used as a primary source for home remedies. Similarly, participants also understood on rational use of medicinal herbs & contra-indication by herbs while self-medication. On the other hand their role in pushing policy makers to address the endangered medicinal herbs, preservation & conservation herbs of Nepal for medicine production including global market.
Discussion were taken place after the information sharing mainly on the situation of endangered medicinal plants, conservation & preservation, quality, market situation & the government policy.