Media Mobilization to Strengthen Advocacy Campaign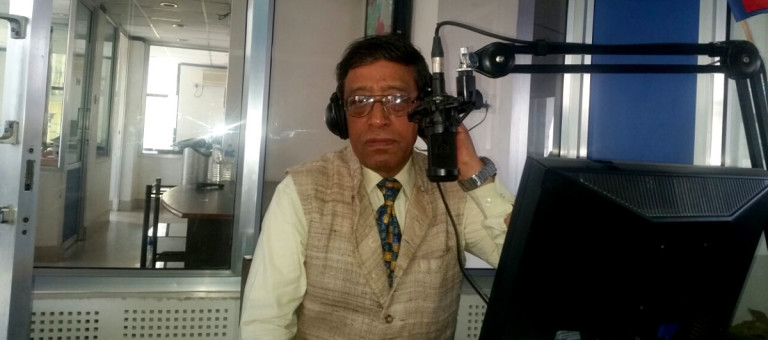 Media plays very active role in creating public awareness, political lobby and on advocacy campaign. This year RECPHEC mobilized electronic & print media to draw public attention to the issues related to people's right to health, urban health & situational analysis on Earthquake relief & rehabilitation.
A. Electronic Media
Image Channel: This Satellite TV channel gave special program on our effort in addressing urban health issue especially on Polythene Control, Pedestrian Rights & Kathmandu Walk. This channel took interview of Mr. Mulmi on 11th March 2015 which was telecasted.
Ujyalo Network: Ujyalo Radio (90 FM) has network with national community Radio FM stations. It has broadcasted almost one hour of live interview of Mr. Mulmi on 2nd April 2015 special focus on NCD issues & second on 13th August on Past Earthquake scenario with government response
News 24 Television: News 24 Television telecasted special 25-minutes program on RECPHEC role in realizing "Peoples Right to Health" on 7th October 2015. This special program deals on the major health issues, its gap in implementation & our initiative to fill this gap.
Bangladesh Television: Mr. Mulmi gave a brief interview with Bangladesh Television Channel I on 10th & 11th October 2015. This interview specially focused to the present status of earthquake victims & government response & about geo-political situation of India &W Nepal leading to blockade at India-Nepal boarder. It is worth mentioning here thatthe TV presenter Mr. Mustafa Mallik gave appealing comment on Mr. Mulmi & his contribution. It has been recorded that more than 800 viewers in social media.
Twenty Five Years of Journey
RECPHEC prepared a special video showing its journey of twenty five years. This half an hour video gives a broad overview of its learning in advocating "Peoples Right to Health" including working with the communities for their empowerment and also contribution in regional and global campaign.
B. Print Media:
RECPHEC mobilized print media also for its awareness raising & advocacy campaign. This year, national media published articles/news/views on Kathmandu Walk, Pedestrenian Rights, Junk Food, Noise Pollution & RECPHEC partnership with Earthquake victims.
Diary 2016
RECPHEC has been publishing it's diary each year. It contains different health data and health related information. It contains brief latest census data and other health related Nepal and International data and statistics. It contains recphec health right and tobacco control district network address. Users also find tobacco information, tobacco control law of Nepal. Similarly it contains issues on Noise pollution, polythene bag, free health service, free maternal health services and say No to Alcohol issues. This diary will be published in January 2016. Non communicable disease data and Right to Health Information will get more space this year. Most of the people know only SDG. But they don't know detail information about Sustainable Development Goal. The diary 2016 tries to give necessary information on SDG.
Right to Health Boucher and pamphlet
Nepali People are active for raise their hand for right. Everyone say about Right to health. But they don't know exactly what is right to health. Government and other related organisation also haven't detail information about right to health for people. So we find out the lack of information about that and we published pamphlet and poster for grass route people and NGO activist about right to health. It includes global trend of right to health and Nepali Practice. As well as what role can civil societies of Nepal and also RECPHEC initiated Health right of Tobacco control Network play role for the realization of right to health. The brochure also includes Right to Health provision in new constitution of Nepal.
Its not only informative IEC. It may educate, aware and motivate to people for raise their hand for right to health.
The overall objective of this initiative to translate health rights of the people to reality by making universal access to public health services particularly for the most marginalized groups.